The works of Claudine Drai, a visual artist, combine paper, bronze, perfume, speech and light. In 1994, she met Barbara Le Portz, the President of Fragrance Inspirations, and began her first research on perfume, devoting herself to writing texts and integrating olfaction into her creations, which she still pursues today.
She has created many works for public commissions, including a monumental sculpture for the entrance hall of the Hospital Saint-Camille de Bry-sur-Marne (sponsored by the Caisse des Dépôts et Consignation). In 2008, Claudine Drai designed a tryptich of silk paper and pigments on canvas for the ecumenical space at Roissy-Charles de Gaulle airport: a universalist work that weaves a link between the three monotheistic religions. Also at the Roissy Charles de Gaulle airport, a sculpture created in tribute to the victims of terrorist attacks was inaugurated in 2016, with the support of the ADP group.
At the 57th edition of the Venice Biennale in 2017, Claudine Drai presented an unprecedented project that mobilised interlinking worlds: a meeting between contemporary art, poetry, culinary art and haute couture, which brought together the Michelin-starred chef Guy Martin, the fashion designer Hubert Barrère and the writer Olivier Kaeppelin. That same year, the collective exhibition "Intuition" at the Fortuny Palace in Venice also showcased the essence of Claudine Drai's work. In 2017, Guy Martin brought contemporary art to the Grand Véfour by entrusting the private lounge of this historic site to the artist.
Read more
"Perfume, light, space are experienced as emotions that unfold, as a sensitive history that runs parallel to the history of the gaze."

Claudine Drai (interview with Harry Bellet)
Artworks
Claudine Drai
Sans titre, 2013
Tengucho paper on canvas
195 x 130 x 38 cm | 76 3/4 x 51 1/8 x 15 in.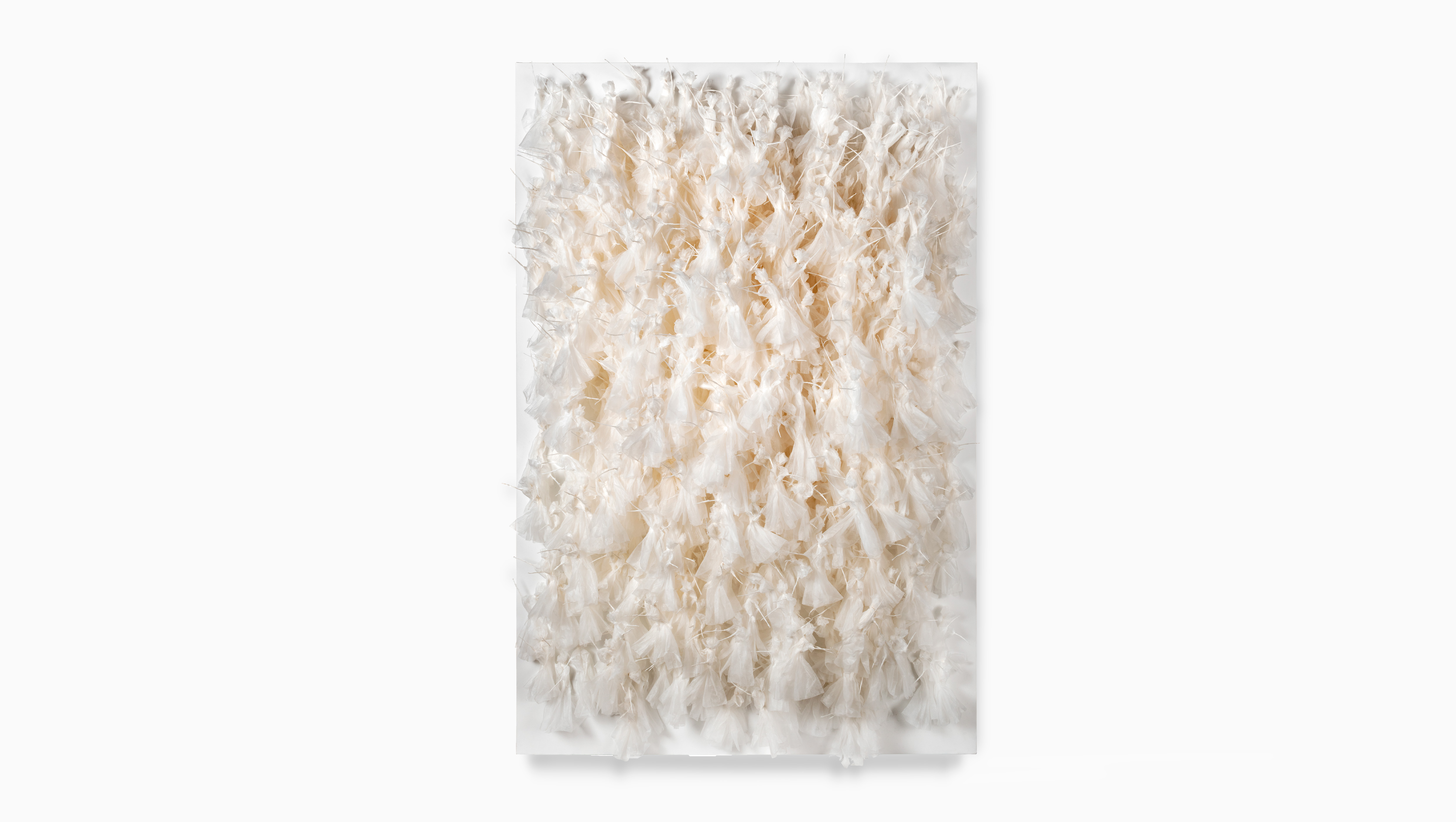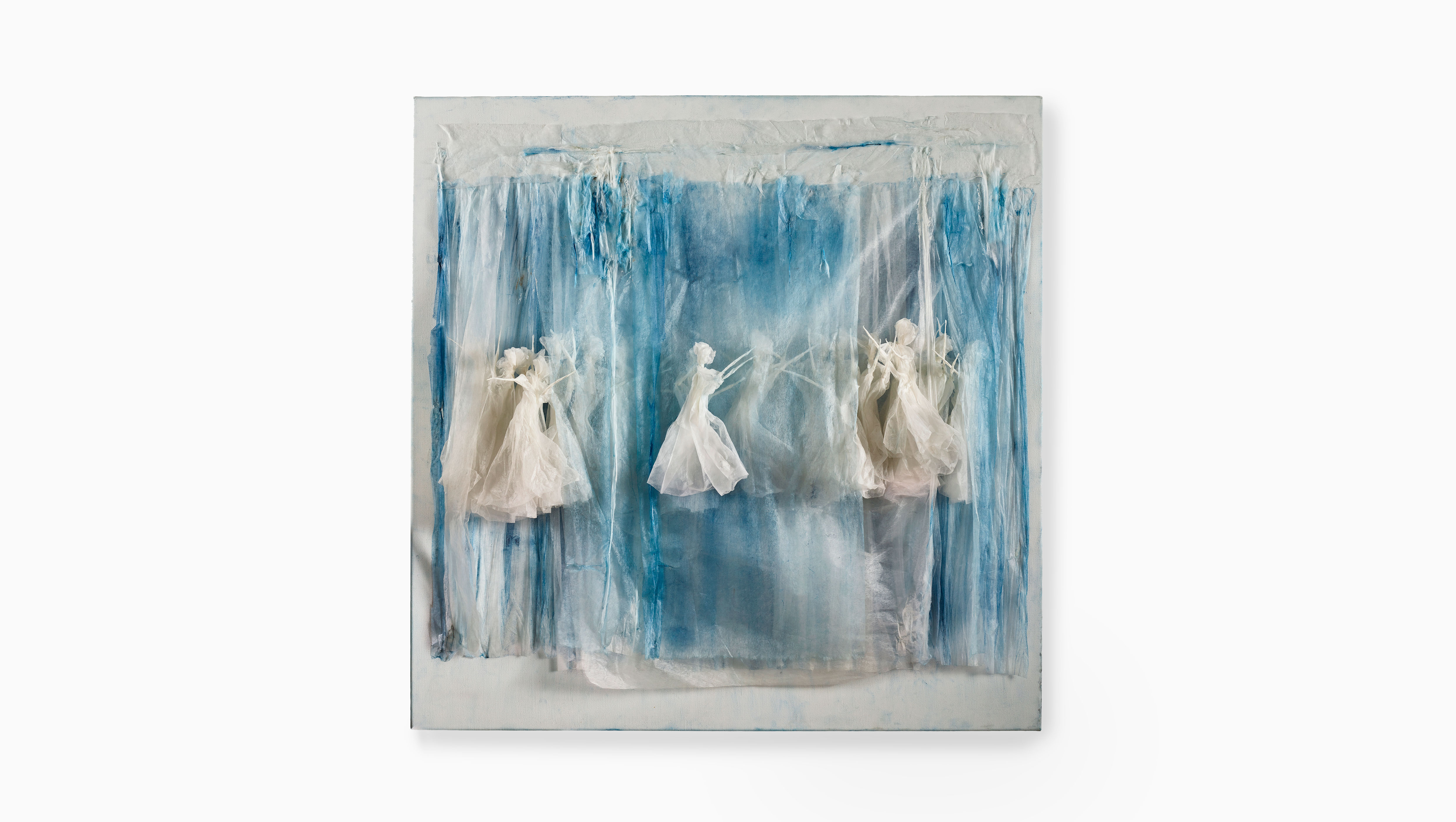 Claudine Drai,
Sans titre
2013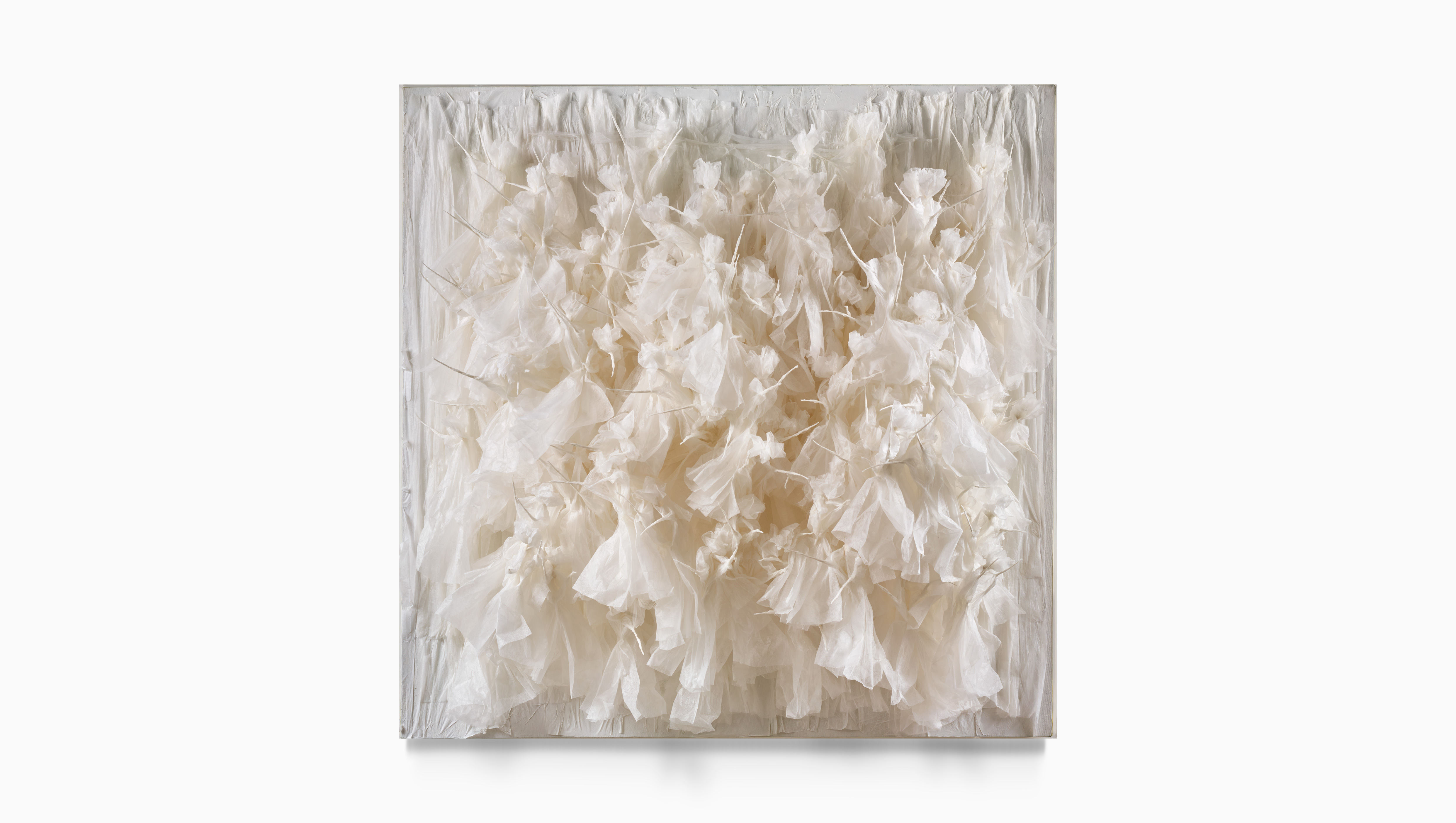 Claudine Drai,
Sans titre
2015
Exhibitions
Art Fairs
L'âme du temps
November 13, 2018 - January 6, 2019
Maison Guerlain
"Le parfum est une métaphore de l'invisible", écrit Claudine Drai. Cette artiste parisienne a plus d'une corde à son arc : travaillant le papier de soie comme matériau de prédilection, elle est également une poète et un nez. Dès 1994, elle fait des recherches sur les émotions et l'imaginaire du parfum, qu'elle va rapidement intégrer […]