Alberto Burri
1915 - 1995
Born in Città di Castello in Italy, Alberto Burri (1915 – 1995) was one of the greatest artists of European informal art. After his beginnings in 1945, Burri turned to abstraction (1948), using unconventional materials. He took part in the XXVI Venice Biennale (1952) and, in 1953, was the only Italian to take part in the Younger European Painters exhibition at the Solomon R. Guggenheim Museum in New York, organised by James Johnson Sweeney. He also took part in several documentas in Kassel (1959, 1964, 1982).
Burri is considered to be one of the contemporary artists to have overturned pictorial conventions. He focuses on construction and moved towards the use of ordinary and poor materials such as burlap bags, plastic, wood, sand or tar. Burri integrated these components into his creations by means of various actions: collages, lacerations and combustions. At this point, the visual artist entered a new creative phase: he modelled the effects of these reactions and became the master of the game, so to speak, by controlling the process of passing from one materiality to another.
In 1978, Alberto Burri created the Fondation Palazzo Albizzini "Collezione Burri," composed of two large buildings, the Palazzo Albizzini and the Ex Seccatoi del Tabacco, in Città di Castello, Umbria. In 2017, the Burri Foundation inaugurated a new floor in the drying sheds of the old tobacco factory (Ex Seccatoi del Tabacco), devoted to the graphic repertoire.
Famous for his tireless research into unconventional processes and materials, Alberto Burri approached graphic design techniques as a laboratory, a new field of experimentation. Grafica, which is an integral part of his creative process, preceded, followed, and was sometimes simultaneous with his production of visual works, notably his paintings. Created in small series, it reveals the artist's extraordinary manual skills, and his capacity for constant experimentation. The series embody the graphic translation of his research into matter.
Read more
"Our stability is only balance, and our knowledge resides in a masterful control of the unexpected."

Robert Bridges
Artworks
Alberto Burri
Cretto Bianco, 1971
Etching and aquatint on Fabriano Rosaspina paper.
67 x 96,4 cm | 26 3/8 x 38 in.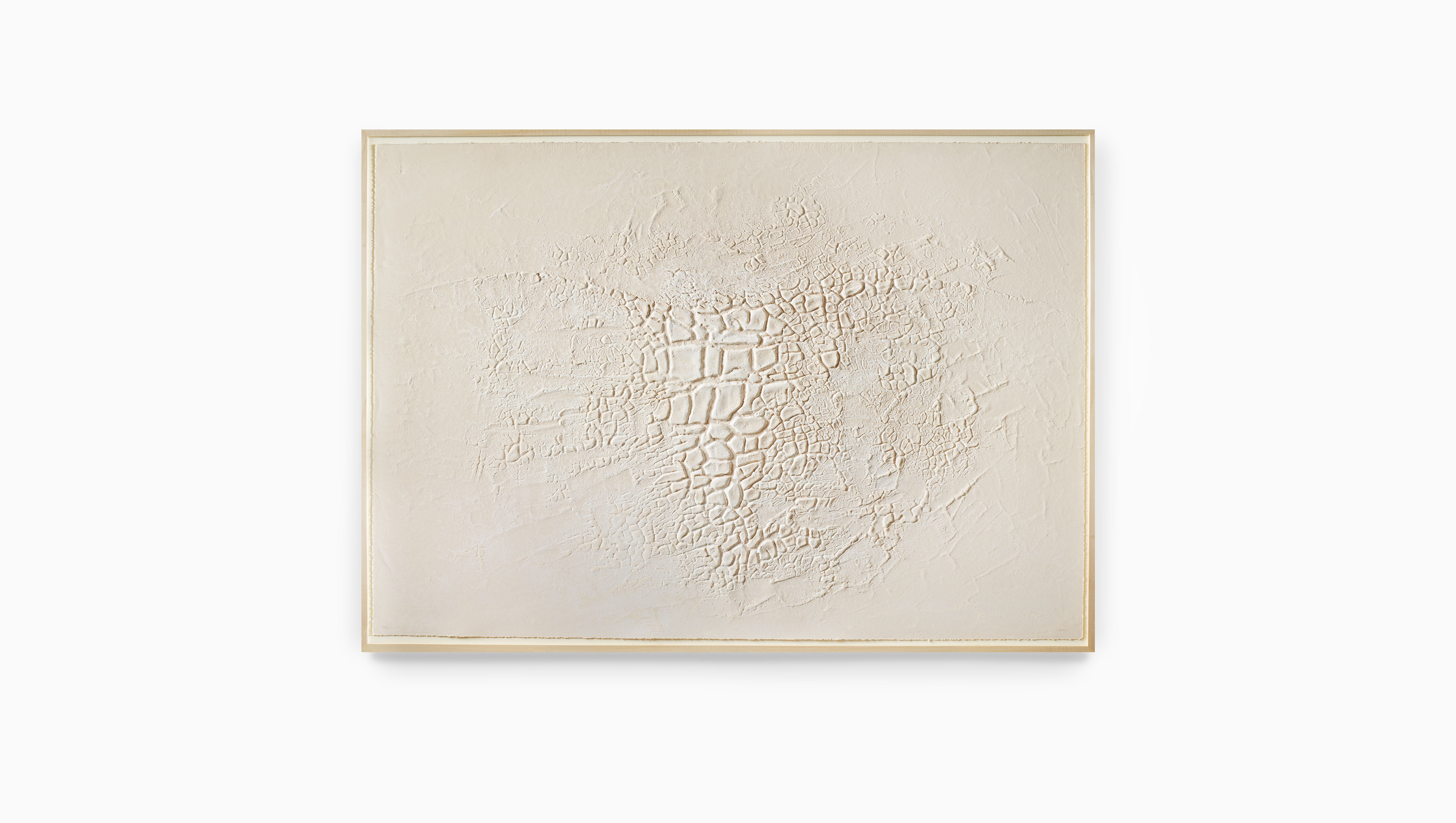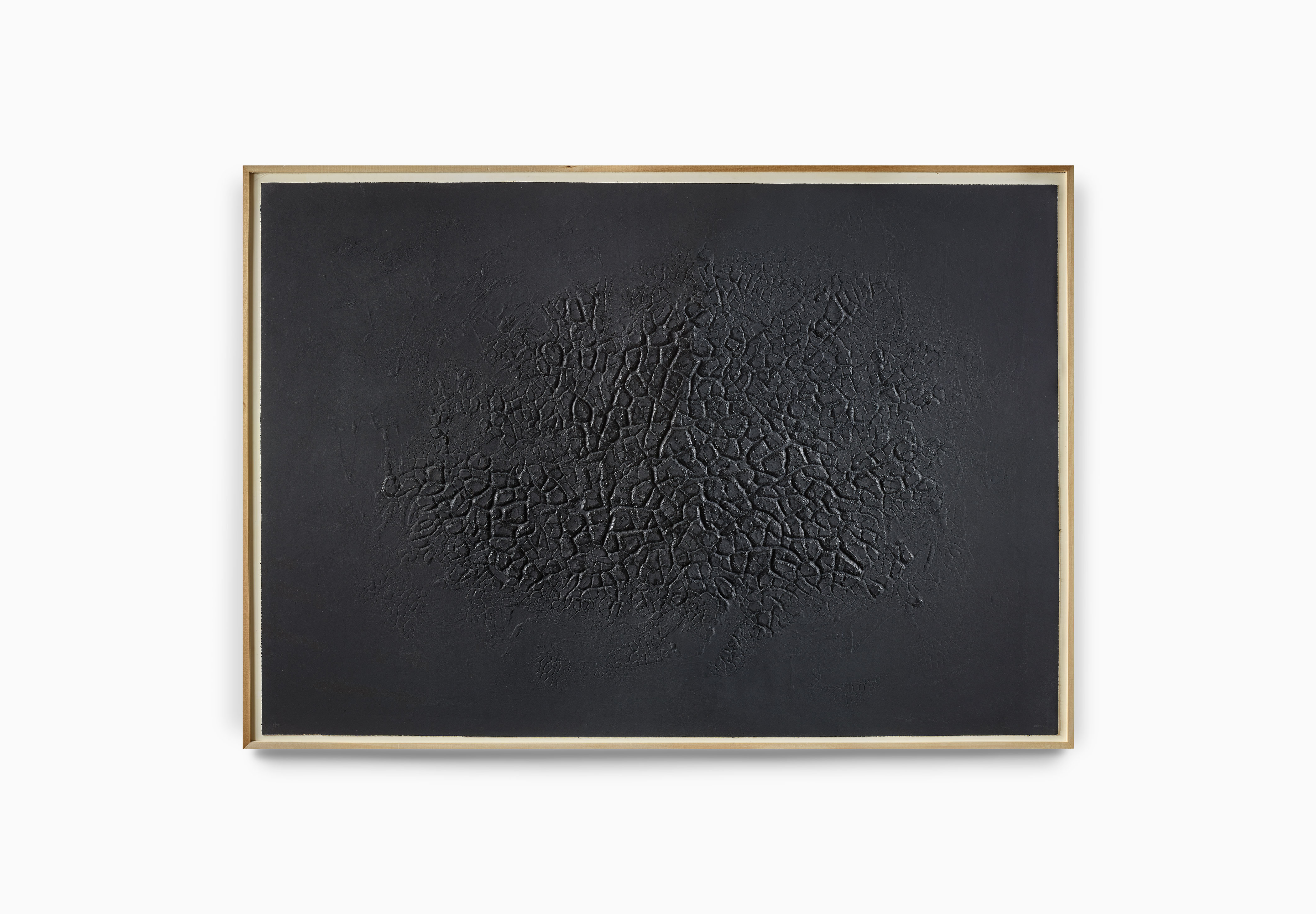 Alberto Burri,
Cretto Nero D
1971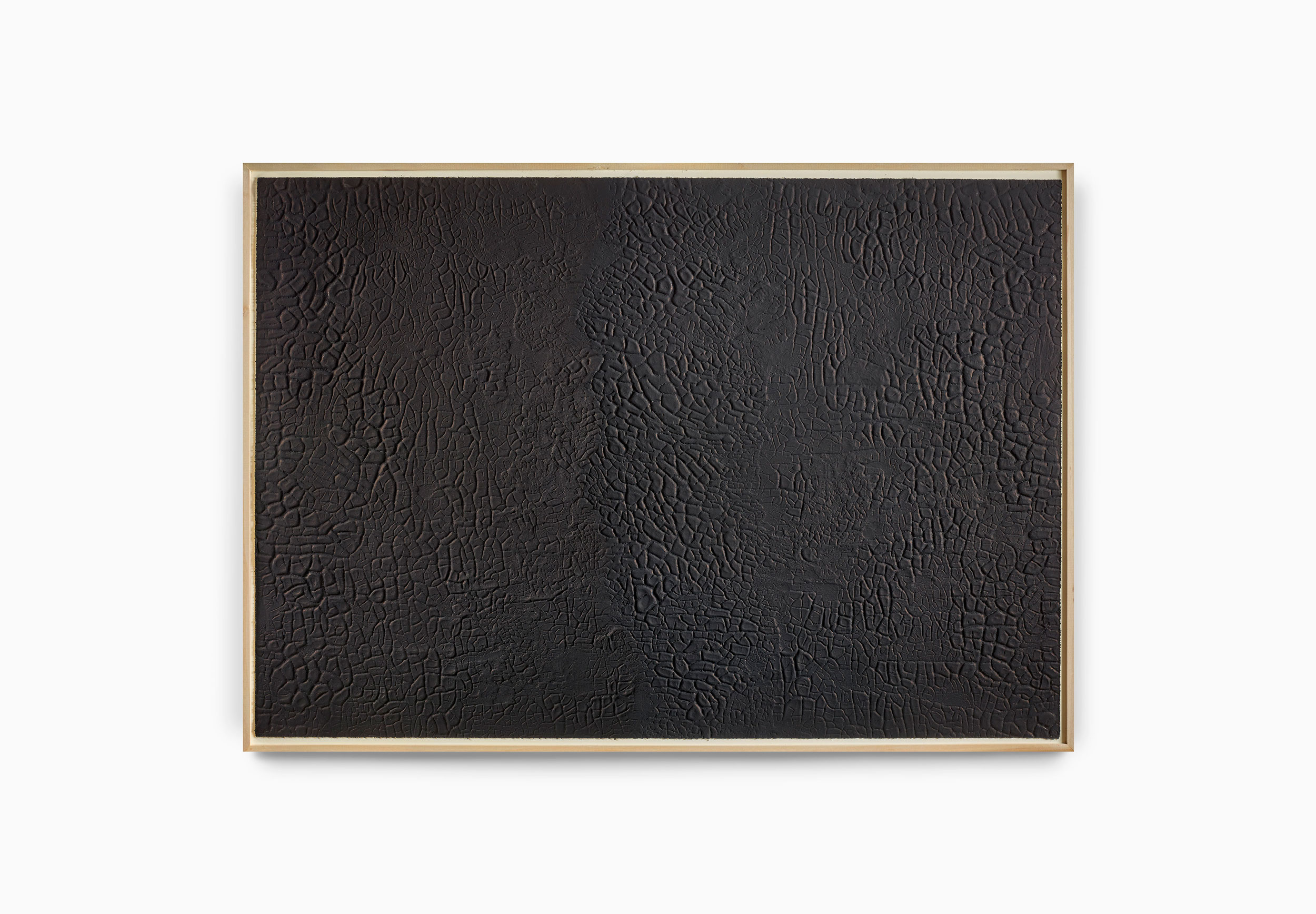 Alberto Burri,
Cretto G
1971
Exhibitions
Art Fairs
Publications