Gérard Schneider
1896 - 1987
The painter Gérard Schneider is internationally recognised as one of the fathers of lyrical abstraction, alongside Pierre Soulages and Hans Hartung. His free and expressive painting occupied a central place within this new abstraction, which emerged in Paris in the immediate post-war period.
Gérard Schneider was born in 1896 in Sainte-Croix, Switzerland. Arriving in Paris at the age of 20, he entered the School of Decorative Arts and then the Beaux-Arts, as part of Cormon's studio. He exhibited for the first time in 1926 at the Salon d'Automne, presenting a post-impressionist work. This period quickly gave way to new and intensive research. In Paris, in a context of full artistic ferment, Kandinsky revolutionised art through abstraction and the Surrealists opened the doors of the subconscious. Sensitive to these new directions, but attached to his own independence, Schneider embarked in 1932 on the path of abstraction: his palette darkened, black predominated and structured his canvases whose titles abandoned any link with reality. As he described it, abstraction is "the consecration of our inner world. […] The spectator is free to interpret it according to their sensations … in the same way that they would react to a sonata." (in "Schneider, la liberté du geste", Michel Ragon in Arts, 1961)
In the immediate post-war period, in the context of full European reconstruction, lyrical abstraction radically imposed itself on the artistic scene. Paris was one of the most important centres, and Schneider was one of the pioneers. It was a period of exhibitions, initially collective, following the one organised in 1946 by the Denise René gallery, which Schneider took part in alongside Dewasne, Deryolle and Hartung, and then solo, after his first appearance at the Lydia Conti gallery in 1947. At the same time, his work was diffused abroad and met with critical acclaim: he took part in the Venice Biennale in 1948, exhibited in the United States, at the Betty Parsons Gallery in New York in 1949, and at "Advancing French Art," which was held in several museums across the country, but also in South America and Japan.
In a constant desire for renewal, Schneider's art evolved in the 1960s towards more luminosity, and his palette became enriched with bright yellow, purple, green, red and blinding white. His vehement, powerfully contrasting and calligraphic traces transcribed the painter's inner self; his liberated, rapid gesture was expressed through a variety of perfectly mastered techniques: oil painting, Chinese ink, pastel, watercolour. From the 1970s onwards, paper became the preferred medium of the painter, whose thirst for expressiveness was never fully quenched.
Gérard Schneider's works are part of important collections including those of the Centre Pompidou and the Musée d'Art Moderne in Paris, the MOMA in New York, the Phillips Collection in Washington D.C., the Museo d'Arte Moderna in Milan and the Museum of Modern Art in Rio de Janeiro.
Read more
"We must see abstract painting in the same way as we listen to music, feeling the emotional interiority of the work without seeking to identify it with any figurative representation. What is important is not to seeing abstraction, but feeling it. If music touches me, moves me, then I have understood something, I have received something."

Gérard Schneider
"Lyrical abstraction was foremost incarnated by Schneider as Cubism was incarnated by Picasso."

Michel Ragon
Artworks
Gérard Schneider
Opus 48/D, 1959
Oil on canvas
114 x 146 cm | 44 7/8 x 57 1/2 in.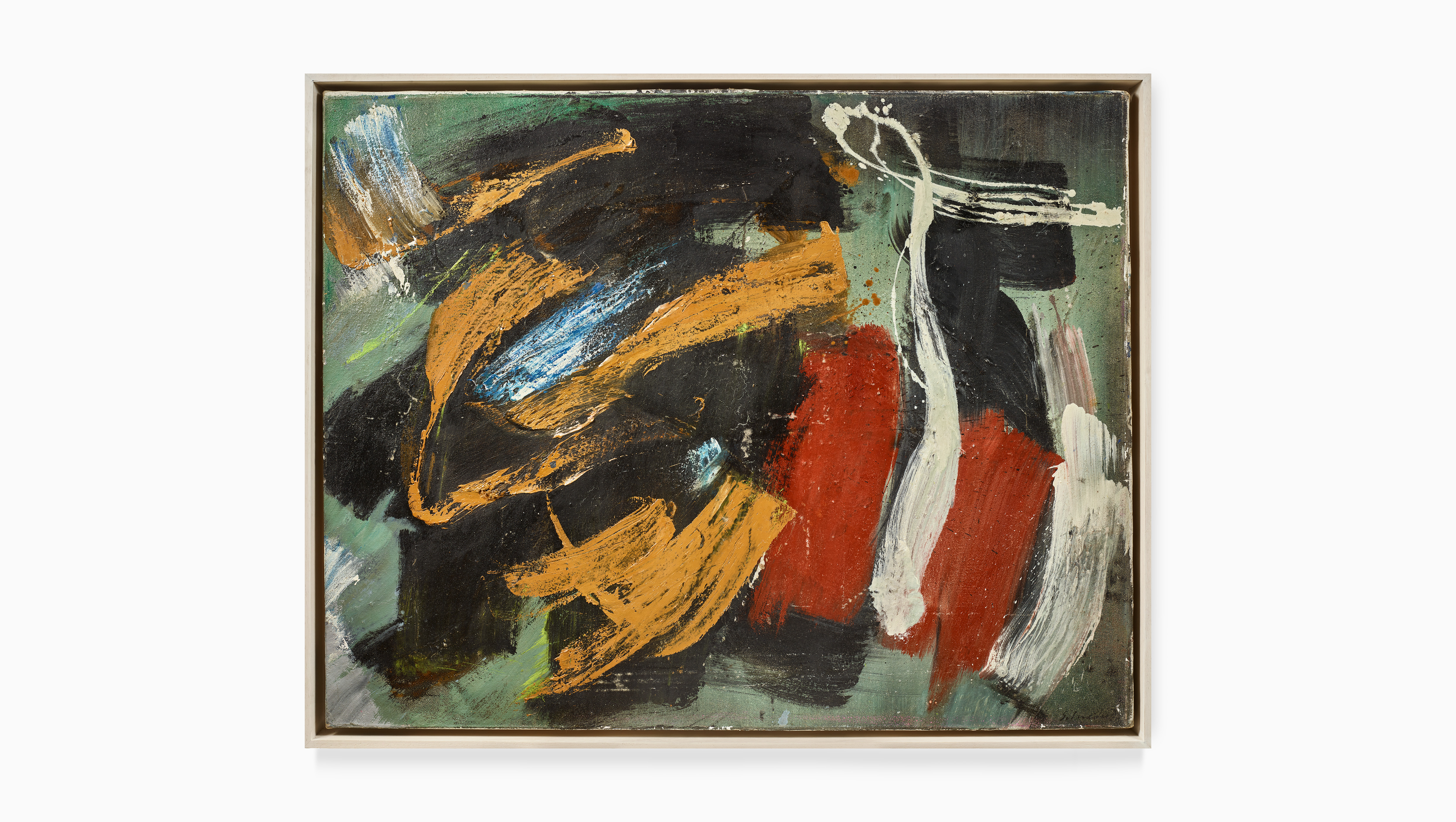 Gérard Schneider,
Sans Titre
1963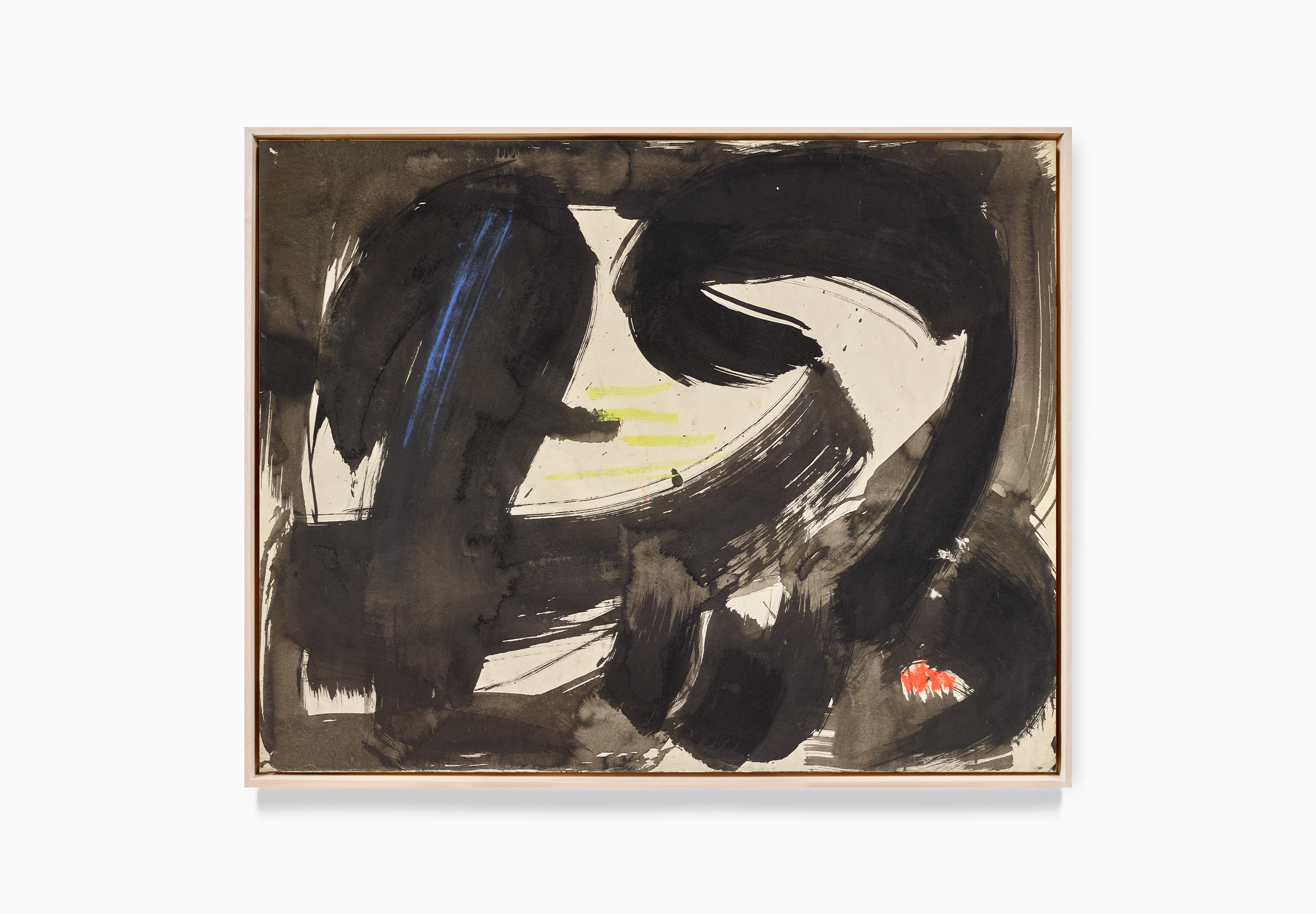 Gérard Schneider,
Sans Titre
1953